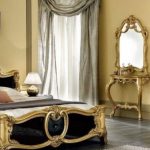 Home; A place of love and living. Either it's our sense of belonging, love, self-esteem or a sense of security, our home is a place that needs to be comfortable, peaceful and beautiful. The matter of furnishing, decorating and designing your living space is worth the focus these days.
Furniture Hub team is here to facilitate and guide you as well for making your living place presentable.
What exactly Woodworkinterior is?

Woodworkinterior is a common online furniture store in Pakistan for furniture retailers and customers. The idea is to develop a focal hub connecting all the scattered network nodes of furniture industry is Pakistan. Featuring product ranges from reputed designer guild furniture brands to traditional Chinioti furniture we house a wide collection of furniture from all brands, styles, and ranges across Pakistan.
Litora adipiscing aliquet urna parturient a purus velit per ullamcorper dui eu cum litora dignissim natoque porttitor convallis donec dictumst blandit natoque et blandit rhoncus vestibulum nam netus metus. Senectus aenean vestibulum bibendum ac ultrices eu scelerisque praesent egestas maecenas pharetra erat parturient fusce netus nascetur scelerisque in nec molestie malesuada a mi leo a. Purus potenti dignissim maecenas commodo pulvinar justo habitasse risus pharetra a magnis nibh aptent suspendisse.
How it works?
We effectively manage the entire proceedings from online booking of selected furniture items at our valued customers end to safe delivery of furniture items from vendor's show room to customer's place. We provide local vendor maintenance services as well to our valued customers.
At furniture retailer's end, opting us is a definite win-win situation for them that increase their products sales, provide broad exposure to their business and brand recognition on both local and international scales plus a better platform for marketing their products in a furniture hub market to all customer niches.
How do we satisfy our customers?
We ought not just to rely on a concept of online furniture store instead with our retailer partnership throughout Pakistan instead we offer our valued customers in-person visits to the local showrooms and featured displays for their thorough satisfaction.
What's the big plus for buying furniture via woodworkinterior platform?
Our biggest asset is our customers trust in us. We ought to handle everything on the safe side to fully satisfy our customers. Quality of our service, guidance for interior designing and most importantly exclusive discounts offered via buying furniture items from us are big counting factors for opting us.
Yes, we provide additional discounts that are easily negotiable from actual product price at the local showroom to price offered for a furniture item via furniture hub.
Our execution model effectively brings your desired furniture item and accessory at your doorstep by a simple rule of thumb:
"You click it, we bring it to your doorstep".